CALL FOR PAPERS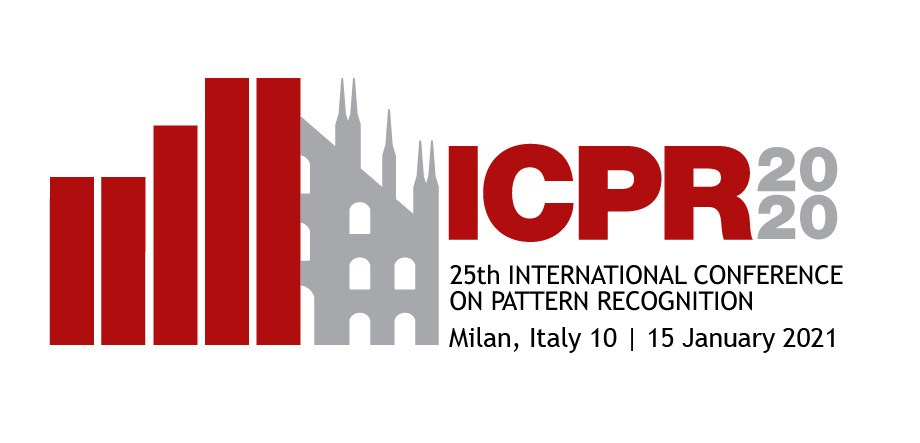 WORKSHOP ON INTEGRATED ARTIFICIAL INTELLIGENCE IN DATA SCIENCE, jointed with ICPR 2020
Milan, Italy, 10-15, January 2021 (Workshop 11th, January 2021)
Session Organizers
Jerry Chun-Wei Lin, Western Norway University of Applied Sciences, Norway, jerrylin@ieee.org 
Stefania Tomasiello, University of Tartu, Estonia, stefania.tomasiello@ut.ee
Gautam Srivastava, Brandon University, Canada, SRIVASTAVAG@brandonu.ca
Contact Person: Jerry Chun-Wei Lin, jerrylin@ieee.org 
Workshop Description:
Artificial Intelligence (AI) has now become an emerging research topic since it can be used to solve high-complexity problems and figure out the optimized solutions in many applications and domains, which also has huge potential to create a better society. The beneficial deployment of AI in science, medicine, technology, humanities and social sciences has already been shown. Data science, also referred as pattern analytics and mining, can be used to retrieve useful and meaningful information from the databases, which is helpful to make the efficient decision and strategies regarding different domains and applications. In particular, due to the exponential grow of data in recent years, the dual concept of big data and AI has given rise to many research topics, such as scale-up behaviour from the former classical algorithms.
A recent challenge is also represented by the integration of multiple AI technologies, as emerging from different fields (e.g. vision, security, control, bio-informatics), in order to develop efficient and robust systems interacting in the real world. In spite of the tremendous progress on core AI technologies over the last years, the integration of such competencies into larger systems that are reliable, transparent and maintainable is still at the beginning stage. There are still numerous open issues both from the theoretical and practical perspective.
Topics of interest include, but are not restricted to the following areas:
– data analytics by AI techniques
– evolutionary computation in big datasets
– data-driven AI systems
– machine learning algorithms 
– fuzzy modelling and uncertain systems
– data reduction techniques
– deep-learning algorithms in big datasets
– information granularity in high-dimensional data
– pattern mining by machine learning and optimization techniques
– neural network data analytics and prediction
– AI-based applications in data science 
Technical Program Committee
Siddhartha Bhattacharyya, Technical University of Ostrava, Czechia
Chien-Fu Cheng, Tamkang University, Taiwan
Chun-Hao Chen, National Taipei University of Science and Technology, Taiwan
Xiaochun Cheng, Middlesex University University, UK
Youcef Djenouri, SINTEF Digit, Norway
Ali Dehghantanha, University of Guelph, Canada
Vicente Garcia Diaz, University of Oviedo, Spain
Liang Hu, University of Essex, UK
Tzung-Pei Hong, National University of Kaohsiung, Taiwan
Alireza Jolfaei, Macquarie University, Australia
Vincenzo Loia, University of Salerno, Italy
Huimin Lu, Kyushu Institute of Technology, Japan
Jerry M. Mendel, University of Southern California, USA
Matin Pirouz Nia, California State University, Fresno, USA
Reza Parizi, Kennesaw State University, USA
Yulei Wu, University of Exeter, UK
Gautam Srivastava, Brandon University, Canada
Xuyun Zhang, University of Auckland, New Zealand
Ji Zhang, University of Southern Queensland, Australia
Jun Wu, Shanghai Jaio Tong University, China
Submission Types
Workshop procceedings follow the Spinger format, please use this link to download the template: https://www.springer.com/gp/computer-science/lncs/conference-proceedings-guidelines
Full paper (12-15 pages)
Short paper (6-8 pages)
No abstracts / demo and other submissions having fewer than 4 pages
Submission Site
https://easychair.org/conferences/?conf=icpriads2020
Important Dates
Paper Submission Deadline: 15th June, 2020,

10th, October, 2020

Notification of Acceptance: 15th July 2020,

10th, November, 2020

Camera Ready Paper Deadline: 30th July 2020,

15th, November, 2020

Finalized Workshop Program: 15th August 2020,

1st, December, 2020

Workshop Date:

11th January, 2011